CCC's Choir in Greece – 2015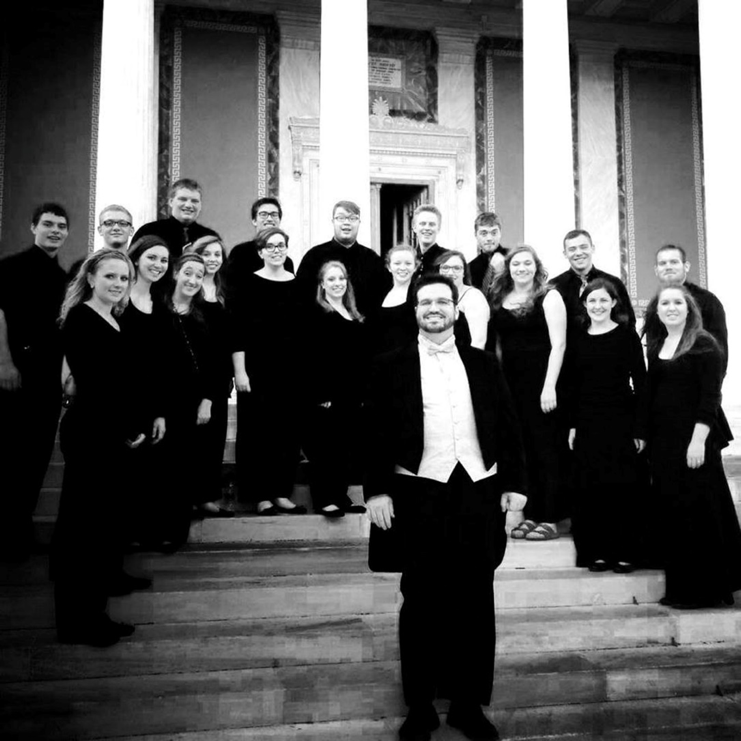 Spectrum, the premiere vocal ensemble at Central Community College-Columbus, traveled to Greece July 7-22 to perform at the Festival of the Aegean. The annual event attracts performers and audience members from across the globe.
In addition to performing with Spectrum, 2015 CCC graduate Eryn Hemmer was selected to sing in the chorus for the festival opera, "Medea."
Spectrum also performed works of Mozart, Beethoven and Fauré at the Apollo Theater and a solo concert of varied repertoire at St. Nicholas Greek Orthodox Cathedral on Syros.
"The performances were musically excellent," said Jeff Kitson, CCC music instructor and Spectrum director. "The Apollo Theater and St. Nicholas Cathedral were both incredible spaces. The students worked hard the entire year preparing for the trip, so they felt great seeing their work pay off."