Dental Hygiene Students in Haiti – 2016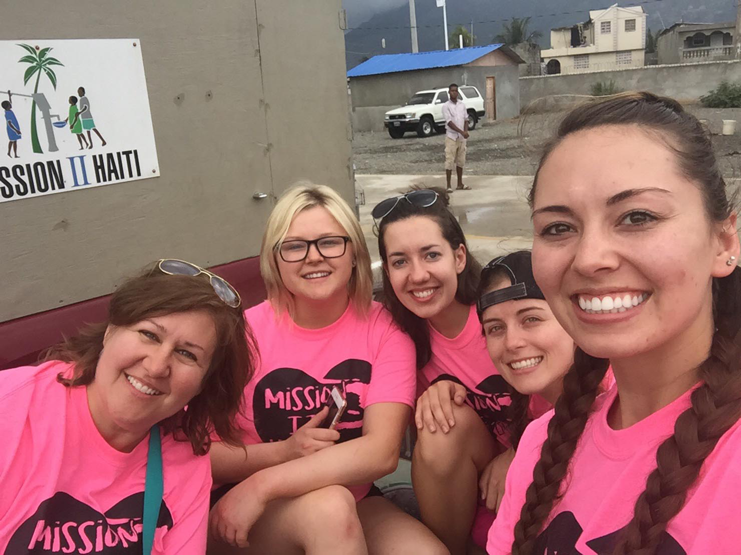 Four dental hygiene students from Central Community College-Hastings took what they've learned in the clinic and put it into action in Haiti.
The May 23-June 1 trip began with Kim Danehey-Nibbe, clinic assistant for the dental hygiene program, who was familiar with ongoing efforts to rebuild Haiti after an earthquake devastated it in 2010.
"My dad serves on the board of Mission II Haiti," she said. "Access to clean water is a huge issue so this group focuses on placing and repairing pumps over open wells."
The dental hygiene students – Chelsi Anderson of Brush, Colo.; Michaella Beck of Gregory, S.D.; Hannah Fleecs of Sutherland and Kayla Keep of Hastings – did work on five wells, but their main focus was on providing basic dental services.
But first came preparation for the trip. The students had committed to go to Haiti last fall, which gave them time to get passports and required immunizations. Sometimes good things happen at the last moment, though. A mini-grant through the college became available, but the due date meant a short turnaround. Dental Hygiene Program Director Wanda Cloet stepped in to help Danehey-Nibbe write what turned out to be a successful grant proposal.
"The grant really helped," Danehey-Nibbe said. "I found it heartwarming that the college sees value in giving financial support to efforts by employees. The money we received allowed our students to use their skills to provide unique services in a country where they were needed.