CCC's Choir in Italy – 2017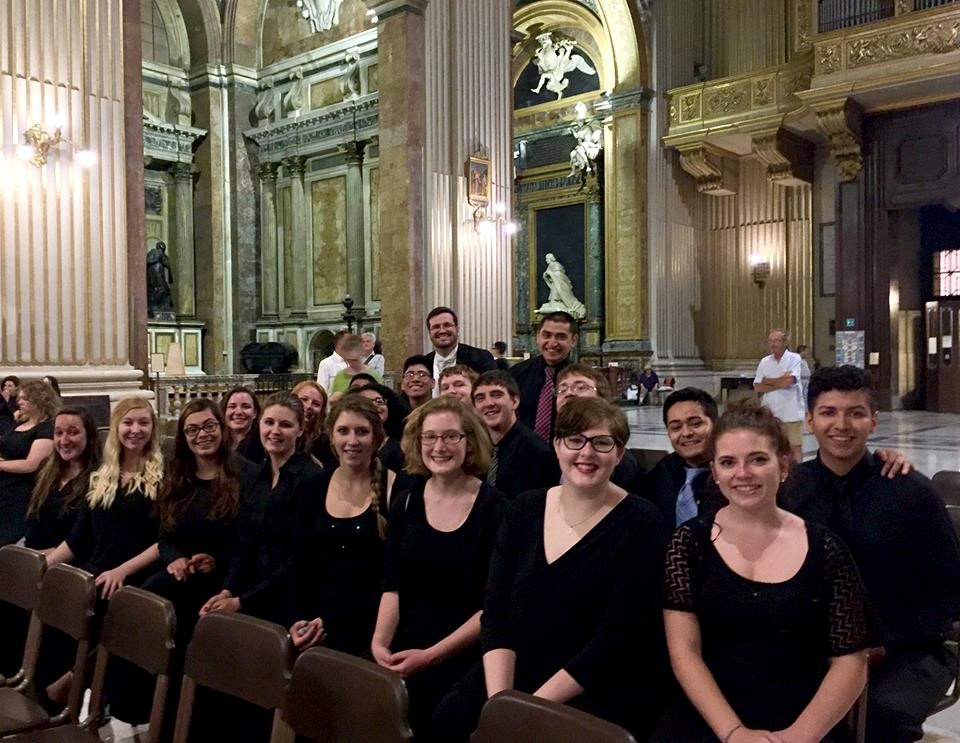 Central Community College's Spectrum choir at the Vatican. Photo originally posted on Facebook June 7, 2017, by KI Concerts-Choir.
The 19-member Spectrum choir from Central Community College-Columbus performed at St. Peter's Basilica at the 5 p.m. mass on June 7. Music instructor Jeff Kitson said that Spectrum was one of only four choral groups in the U.S. to be chosen to sing at the Vatican in 2017. During the June 2-12 trip, the group also performed at Italian festivals in Pisa.